This week's was a bit rushed, hence the cliff hanger and a rushed art.  I didn't have time to do shadows and such, so I threw a bunch of textures on there to hide it.  I am however super proud of the panel layout and flow, but there is still that part of me wants to go and continue working on it, and the rest of me realizes I need to work on the animation.
That's right.  A fully Animated Dungeon Crawlers!  If you are out of the loop, here's what I said last week:
I am hugely excited to finally announce that I am wrapping up the production of a short animated version of Dungeon Crawlers.  This preview was one of the first tests I did to start learning Flash, so the animation and such has improved drastically since then.  I mean take a gander at how cool it's looking!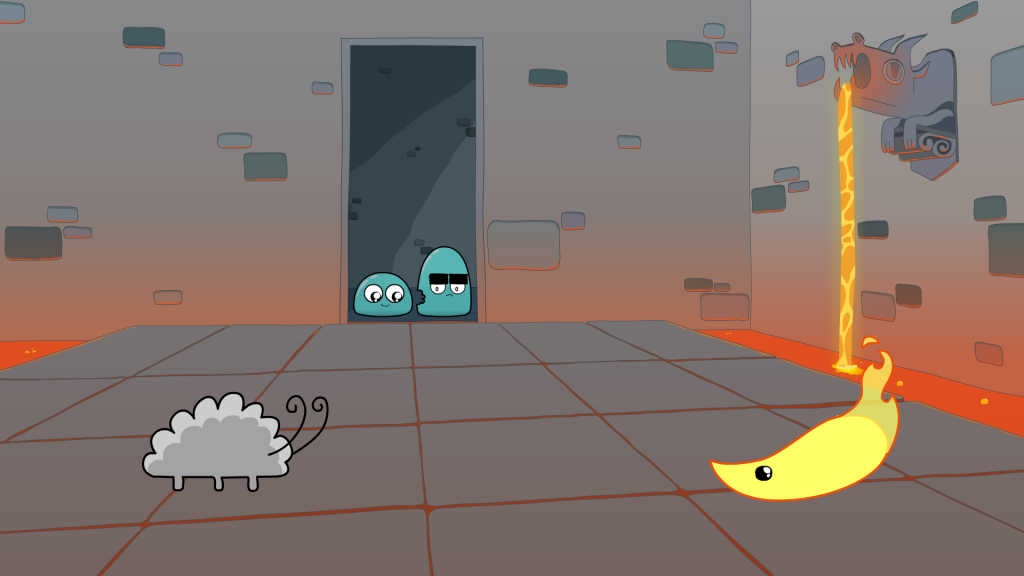 If you know me in real life, you may recognize Tyler as the voice of Bo and Mikey as Jasper.  I was pretty jazzed they were so eager and willing to do so!
And don't fret!  The comic updates will continue to come slowly but surely, as I wrap up this project. Just remember in your hearts that it is due to my time and energy put in to another aspect of Dungeon Crawlers.  The plan is to release it as my 100th comic (10 to go!), so we're closing in quickly.
Subscribe to the Dungeon Crawlers Facebook page to see a sneak peak of a scene next Friday.