The little tree kitty (kittree?) will be joining them for the next little while.  It's a cutie, and more interesting to draw then just rounded blobs.  Proud with how this page turned out, and glad I went dialogue free.  I think it stands better without it.
In other news, I'm in another art show next week.  I did a piece based on an H. P. Lovecraft short story, Dagon for a monster themed show.  Check it out below.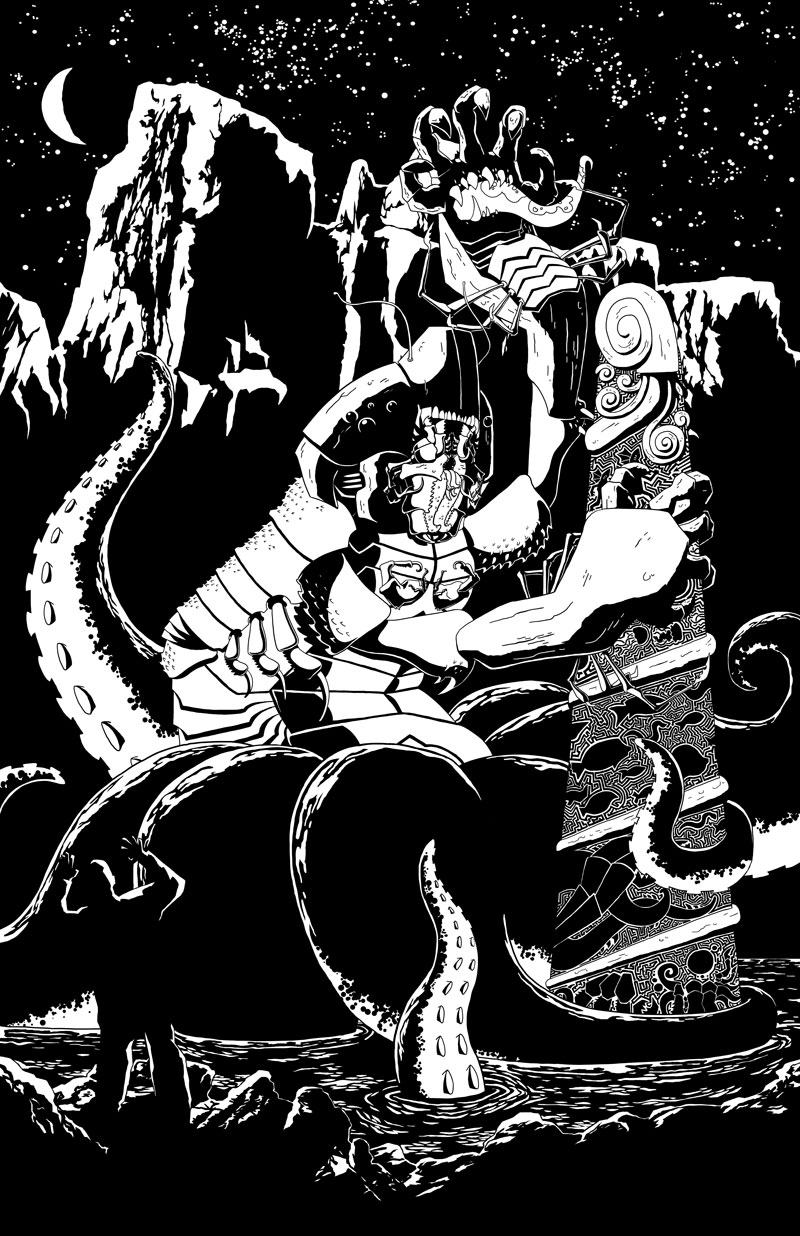 Check it out, along with several other pieces by awesome local artists, at Blonde Grizzly's monster show next Friday.
Blonde Grizzly
213 East 300 South
SLC, UT
Friday, October 19th, 2012
6:00 PM – 9:00 PM